Description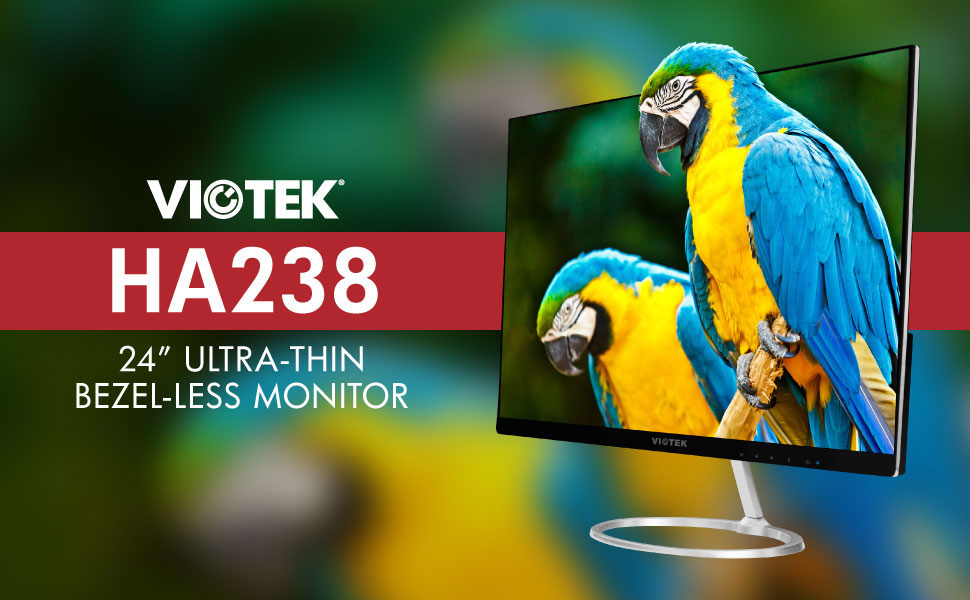 Viotek 24" HA238 Ultra-Thin Bezel-less Monitor: See More Than Ever
Step into a new world with the Viotek HA238 Monitor.
The HA238 features a 2,000,000:1 dynamic contrast ratio, allowing you to see colors in eye popping detail.
No matter your set up, the HA238 can fit in. This amped up monitor comes with multiple connectivity ports so that you can connect via HDMI or VGA, and features a thickness of just .13 inches, for an unrivalled sexy and sleek look.
So whether you're hunting down monsters in a distant kingdom, creating presentations, or just surfing the web, the HA238 can help you see it all.
HA238. See more!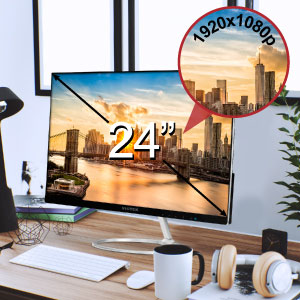 24" Screen with 1920x1080p Crystal Clarity
Step into a new world with a 1920 x 1080p crystal clear screen. The 1920 x 1080p helps provide crystal clear clarity while a 24" screen helps you see more than you've seen before.
DCR and 16.7 Million Colors
A DCR ratio of 2,000,000 to 1 means that colors stand apart from each other while 16.7 million colors means that there's no limit to what you can see with the HA238.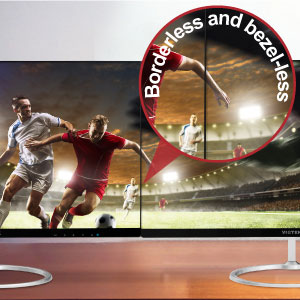 Borderless
The bezel-less HA238 is sleek and completely borderless, creating a great aesthetic look that blends into any setup you have.
Thin and Lightweight
At 10.7 lbs and just .13 inches across, the ultra-lightweight and ultra-thin HA238 is one of the sleekest models on the market today.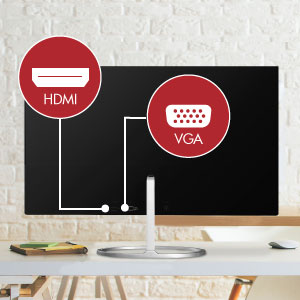 VGA and HDMI
Connect in a variety of ways! The HA238 offers both VGA and HDMI connectivity options.