Description

Discover a Whole New World
Sometimes bigger is better and Viotek's NB32C Curved LED monitor is just that. With a curved screen, get the big, high-definition picture you need in an all-new way. Outfitted with 16:9 aspect ratio and 20000:1 DCR, this 32 inch monitor boasts crisp, vibrant image quality in full 1080p HD resolution. Get Viotek's new 32″ Curved LED monitor and see the perfection in every pixel.
See the Big Picture
Modern, curved design, and vibrant images conveyed in over 16 million colors and continually sustained via a 60Hz refresh rate all work seamlessly to create a sense of immersion like you've never experienced before. Big, crisp picture from this 1080p monitor will fill every inch of your vision so you'll feel you're truly part of your favorite movies, new games, and more.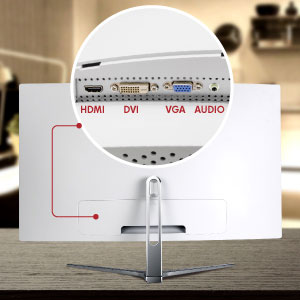 Optimal Viewing Anywhere
Regardless of your room or workspace's arrangement, you can place this monitor just about anywhere and set aside any worries about distracting light from other sources. The NB32C HD monitor's anti-glare treated panel ensures you'll have the best seat in the house no matter the viewing angle.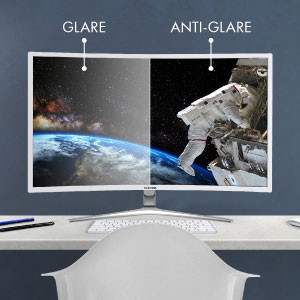 Multiple Connection Options
Take advantage of the NB32C computer monitor's VGA, DVI, and HDMI ports, set up, and get ready for nights of gaming, weekends of movie marathons, hours of knocking out writing, and so much more. Choose from any of these options and get connected to your tower for a perfect rig tailored to your tech needs.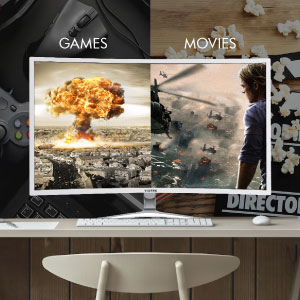 Different Modes for Your Setup
With just the press of a few buttons, you can open up and use the On Screen Display or OSD menu. Use it to optimize your curved monitor to your heart's content and select from different presets including specialized modes for gaming and movie watching.