Description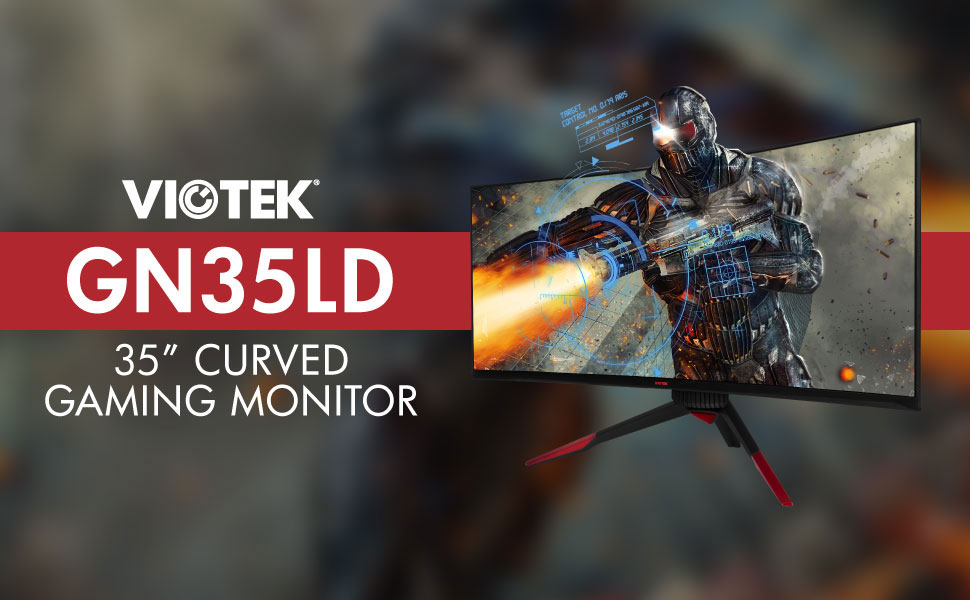 Bigger is always better and the GN35LD curved computer monitor is one of Viotek's biggest yet!
With a 5000000:1 DCR for deeper blacks and brighter whites, 144hz refresh rate, and 21:9 aspect ratio for widescreen viewing, this 35 inch curved monitor creates amazing, larger than life picture quality. Use one of the multiple connectivity ports, adjust the height and angle, and get ready for the optimal entertainment experience. Optimize to your heart's content with the easy-to use OSD and even turn on a specially-designed mode that reduces harsh blue light. With these features and more, the GN35LD is the best gaming monitor yet and sure to be the perfect fit for your computer. Get Viotek's new 35" monitor and game on!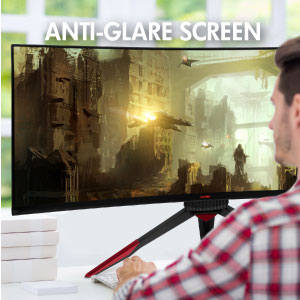 Crisp, Glare-Free Entertainment
Anti-glare treatment and a curved screen design work in tandem to create a breathtaking sense of immersion. With this curved computer screen, get lost in a brand new game, enjoy a favorite movie all over again, or focus and knock out that digital to-do list.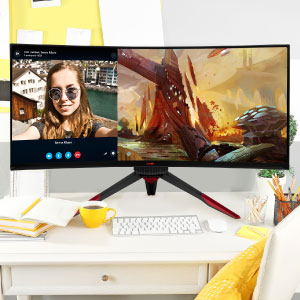 Convenient PBP Mode
Take on tasks two at a time! With this mode, add input from two different sources and use your monitor instead of two. Grind for EXP and chat with friends at the same time, start up solitaire during a boring conference call (don't worry, we won't tell), or even finish up a paper while double-checking those last few sources.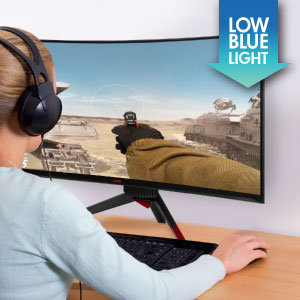 Beat Eye Fatigue
Open up the OSD and switch off from Standard Mode to Low Blue Light Mode and give your eyes a break while you continue to type away. Turning on this mode for this 144hz curved monitor will not only help ease fatigue but will also help promote better sleep once you log off for the night.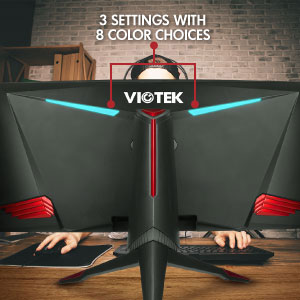 Light It Up!
With just a click or two of a button, turn on the LED lights on the back of the monitor and ignite your gaming spirit! Choose from multiple colors and modes built into this curved pc monitor. Whether you're going for a dramatic flicker effect or an ambient breathing effect, take your pick.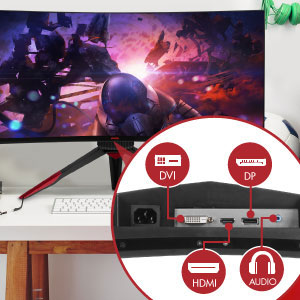 Connect Your Rig
With multiple connectivity options including DVI, DP, HDMI, and even an audio jack for your earphones, easily set up your rig and start gaming! The GN35LD just may be the best pc gaming monitor yet!