Description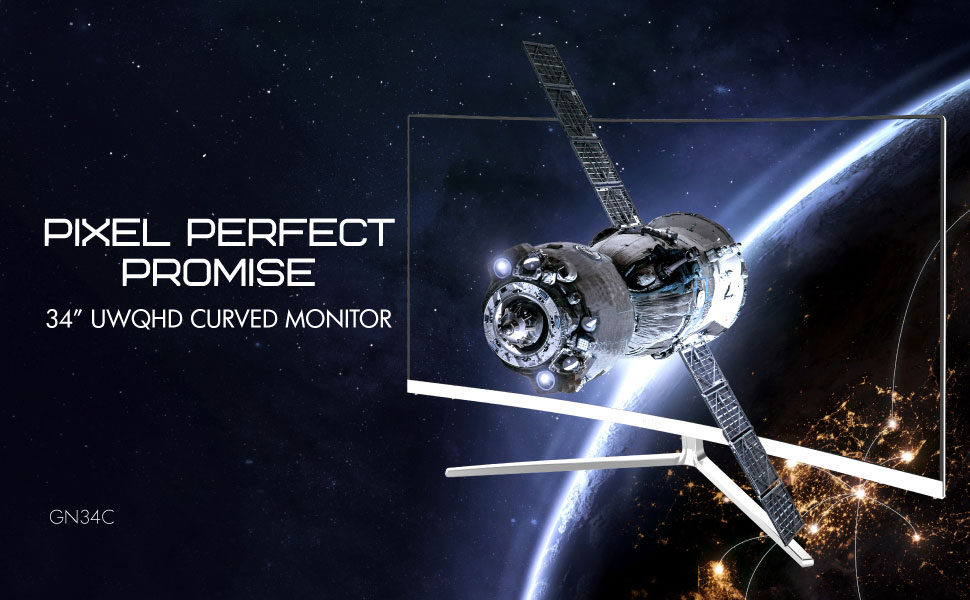 Introducing the next great multitasking workhorse – the Viotek GN34C. A one-stop-shop, the ultrawide 34-inch monitor combines top gaming specs with the reliability of a professional business monitor. View flicker-free video with superior color reproduction. Finalize media-rich office projects. Dominate FPS/RTS games. With amazing edge-to-edge ultrawide QHD clarity, the GN34C is a value-centric PC computer monitor built the way you work and play.
3440×1440 – 100 Hz – 21:9
More than just numbers. With the GN34C, every detail comes to life in ultra-wide QHD (3440x1440p) clarity – 2.5 times the resolution of other full HD monitors. The 100Hz monitor refresh rate offers critical precision and accuracy when it matters most – during graphically demanding applications and action-packed games. Pulling an all-nighter? The higher refresh rate alleviates eye fatigue, offering greater viewing comfort than 60Hz and 75Hz monitors.


Pixel Perfection at Any Angle
The world isn't flat. Your monitor screen shouldn't be either. The GN34C's natural 1800R curve renders game environments more realistically. Its curvature increases viewing comfort and cuts down image distortion. With a more unified focal distance, light is directed to the eye instead of around the side of your head. And the widescreen monitor's anti-glare treated screen significantly reduces glare without degrading image quality.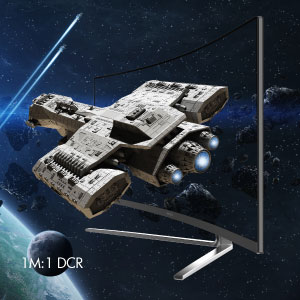 Two Devices – One Screen
Stay focused on projects with a singular unified screen and maximize screen real estate with PIP or PBP functions. Content from two connected sources can be displayed at the same time. Connect a PC and a laptop. Or access a home security camera in PIP mode. Any device with HDMI, DP or DVI ports can be connected to the GN34C and used with split-screen viewing. All while conveniently controlled by a single mouse and keyboard.
True Color Precision
The GN34C renders 16.7 million colors with 1M:1 DCR, across a wide 115% sRGB color gamut. Shadows have more depth. Whites are more vibrant. Images pop with a vivid richness and crisp detail perfect for photographers, videographers and graphic designers.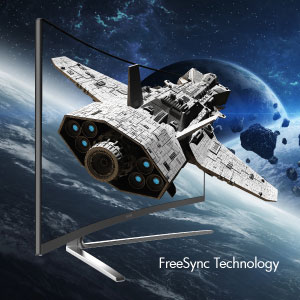 Game-Winning Performance
Through AMD FreeSync™, each frame and every movement are clear and smooth – even during CPU-intense, action-packed games. Activating FreeSync™ nearly eliminates image distortions that can occur because of a refresh rate imbalance between the monitor and the PC's graphic card. On games that have disabled crosshairs, turn on the widescreen monitor's built-in GamePlus crosshair feature and continue making those difficult shots.