Description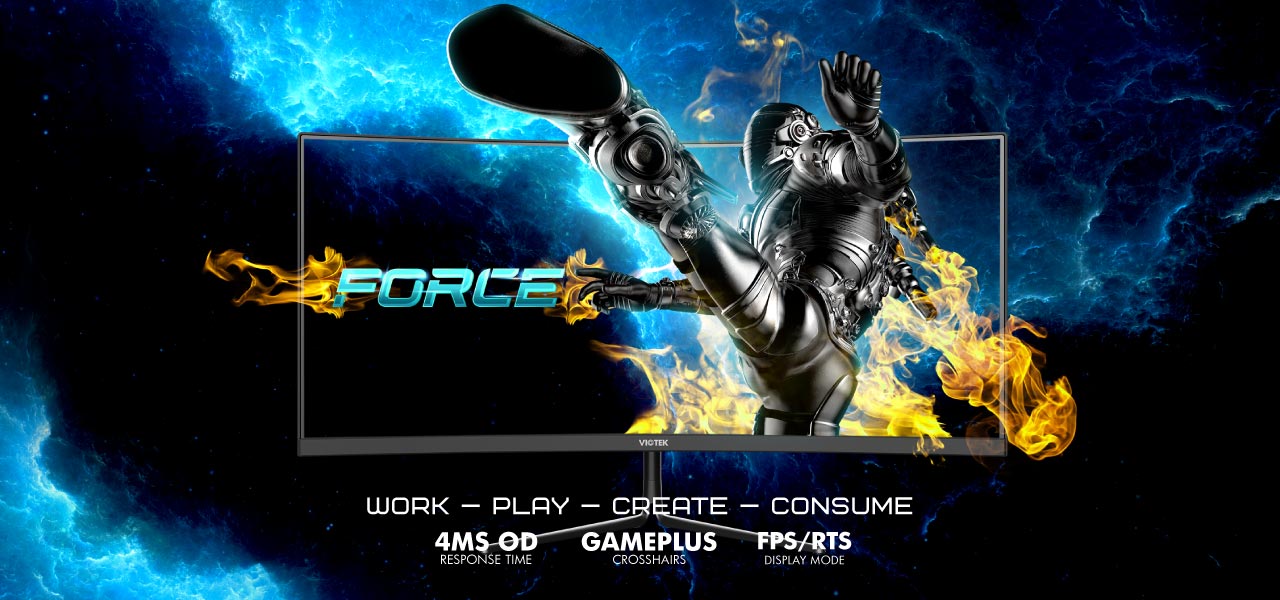 Powerful. Multipurpose. Compact. VIOTEK returns with an ultra-wide 29-inch curved gaming monitor with hyper-fast 120Hz refresh rates, beautiful image quality, game-winning features and top-shelf color accuracy. See more. Work smarter. Play harder. That's the promise of the GNV29CB from Viotek – an all-in-one solution for gamers, creators and productivity enthusiasts.
ULTRAWIDE – ULTRAFAST – ULTRACURVED
Outgrown your 27-inch monitor, but you don't have the desk space anything much bigger? The GNV29CB delivers an UWFHD 2560x1080p monitor resolution and a 21:9 aspect ratio in a tight, compact 29-inch display. More pixel real estate, smaller desk space footprint. The 120Hz monitor refresh rate gives you the speed you need to provide the video fluidity that's perfect for video conferencing, casual gaming and binging the latest T.V. shows.
The VA panel has been expertly engineered to push 16.7 million colors with a 107% sRGB color gamut. This makes colors truer to life than most other models in this price range. With its 3000:1 contrast ratio (1M:1 DCR), you can expect inky blacks; bright whites; and reds, blues and greens that are vibrant and rich.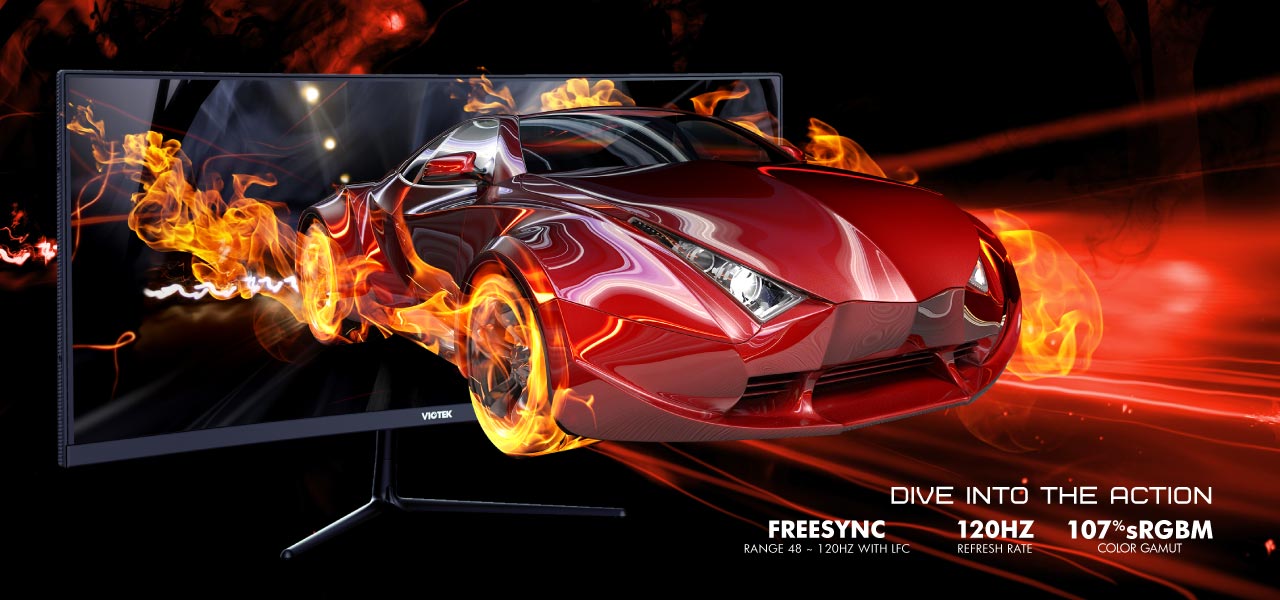 VIOTEK GAMING SUITE
Our gaming monitors feature technology that helps gamers play better; namely, keeping every pixel in perfect sync between the monitor and the GPU. AMD FreeSync with low-framerate compensation (LFC) smooths out motion on high-octane games and eliminates image distortions that can result from the monitor refresh rate going out of sync with GPU. Even if the refresh rate drops below 48Hz, you're covered. The GNV29CB also works with G-SYNC. No need to purchase an overpriced G-Sync monitor to get the benefits.
Integrated GAMEPLUS crosshairs helps make ever shot a bullseye. And the user-activated FPS/RTS display optimization brings out the extra detail in the shadows. See the snipers in the bushes before they get you first. And the 4ms (GTG) overdrive response time adds even more speed into the mix.
DIVE INTO THE ACTION
The super-tight 1200R curvature, with its wider field of vision, means better immersion. You can process more of your peripheral vision at once. This creates a stronger, more immersive sense of 'real life'. In games that natively support a 21:9 monitor aspect ratio, you can see more of the content without a lot of head/eye movement. And you still have enough space on your desk for the other things you need.
AN ALL-IN-ONE SOLUTION
The GNV29CB isn't just a gamer's dream. It's a high-performing media powerhouse that designers and other content creators can benefit from. And so can office power users and entrepreneurs. The ultrawide 21:9 monitor gives you more real estate, while the compact, low-bezel frame takes up less physical desk space. Integrated productivity tools, including picture-in-picture and picture-by-picture, provides even more options for working smarter.
Display setting presets let you quickly switch modes to enhance the viewing experience based on what you need. Like your movies with a bit warmth? Need the text on your spreadsheets to be ultra-sharp? With the GNV29CB, it's easy to fine-tune the visual details to your exact preferences and requirements.
FREEDOM AND FLEXIBILITY
Two HDMI ports (1.4 & 2.0), one DisplayPort 1.2 and a 3.5mm audio out, you'll have the connections you need to connect to the devices you want, including gaming consoles, a laptop or desktop – even a home theater system or your favorite external speaker or soundbar. And you're not limited in where you place your desktop monitor. With 75×75 VESA, you can mount the GNV29CB to a wall or attach it to an articulating arm or VESA monitor mount.
WE BELIEVE IN OUR PRODUCTS — SO WILL YOU
Pixel Perfect Promise. It's more than a claim or a slogan. It's our truth. We stand by every pixel in every Viotek computer monitor with pride and confidence. If you find one dead pixel upon delivery, simply contact our world-class support team via phone, chat or email, we will replace the item. No questions. No need to count the number of pixels. And your purchase is protected by our three-year limited warranty, backed by an American company.