Everyone is excited for the upcoming Playstation 5. It's easy to understand why. It's going to be a gamechanger. Ultra-high-speed SSD. Custom AMD GPU with ray tracing. Immersive 3D audio. We're talking faster games, better graphics, amazing sound and stunning new play experiences. And now you're wondering if your gaming setup can take advantage of everything the PS5 will have to offer or if it needs to be upgraded.
Can your monitor handle the PS5's higher resolutions? Can your monitor push the additional pixel load? In other words, the PS5 is going to be this huge feature-beast. Will your current monitor be able to keep up?
VIOTEK® has you covered. We've gotten our production and manufacturing down to a science, allowing us to deliver top-tier monitors with high production quality at affordable prices. And two of our best monitors for the PS5 are no exception: the GFI27QXA and NV32Q.
THE PS5 DETAILS WE KNOW
Sony has confirmed the PS5 release date as the 12th of November. But gamers have been planning their station setup updates since early this past summer. Sony has even dropped some details and specs for the PS5:
• CPU: Zen 2 Cores x86-64-AMD Ryzen™ (up to 3.5GHz) with 8 cores/16 threads
• RAM: 16GB GDDR6
• GPU: 10.28 TFLOPs, 36 CUs at 2.23GHz with RDNA 2
• Audio: "Tempest" 3D AudioTech
• Storage: 825GB SSD with 5.5GB/s Read Bandwidth
• Expandable storage: NVMe SSD
• Optical drive: 4K Blu-ray, up to 100GB/disc
This information has allowed gamers to start thinking about how best to upgrade their setup, including best monitors for the PS5.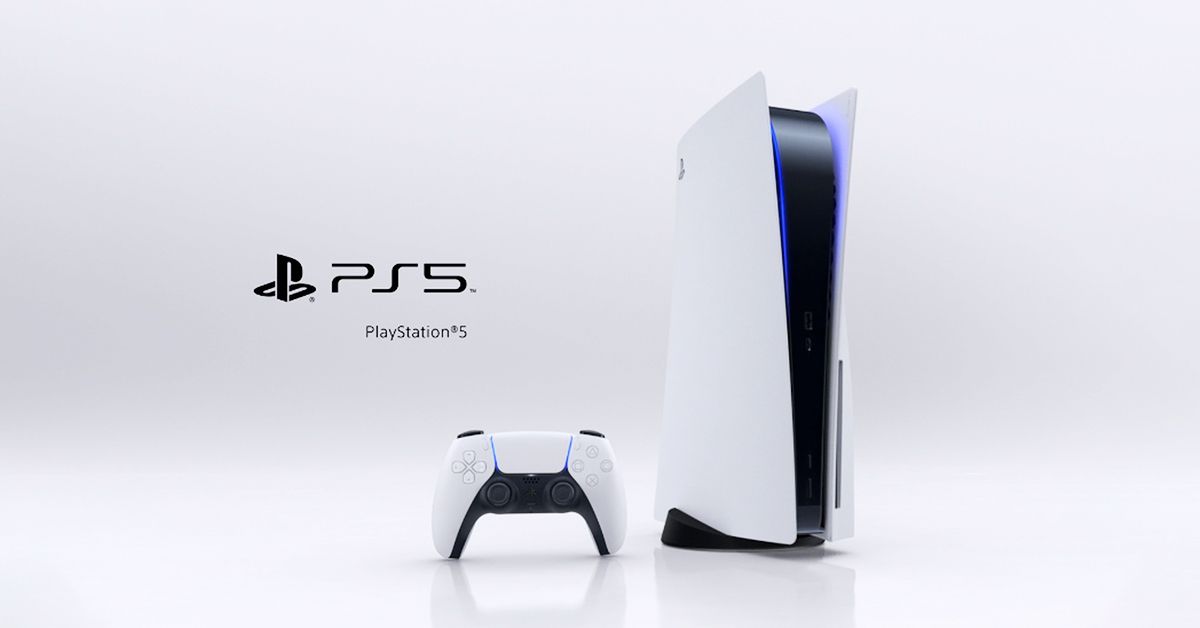 It's estimated that more than 50% of U.S. consumers will have some means of displaying 4K content, either through a monitor or TV, by the end of the year. And we already know that the PS4 Pro can push 4K resolution at 60Hz refresh rates. Sony has also said that the PS5 will be compatible with 4K monitors, which can display resolutions as high as 3840 x 2160p, up to 120Hz, provided the games are built for it.
The PS5's custom GPU will introduce new capabilities when it comes to image processing. The additional GPU power will allow for higher resolution in games, but a major new feature that benefits the visuals of games even further is ray tracing. Ray tracing simulates the way light bounces off surfaces, how it moves in real life. Games taking advantage of ray tracing will render objects with heightened accuracy and realism—from water and glass to a person's hair.
BEST GAMING MONITOR FOR PS5: GFI27QXA
The gamer centric GFI27QXA instantly comes to mind. It's a UHD gaming monitor that when connected properly can push 4K resolution up to 144Hz refresh rate. There are caveats, of course:
• The PS5 has HDMI 2.1 ports, which can only reach 120Hz refresh rates (which is still impressive)
• The game you're playing has been developed to deliver those higher resolutions and refresh rates
So while the higher 144Hz refresh rate will still be reserved to PC gaming (for now), you can still get beautiful 4K resolution at 60Hz using the HDMI 2.0 ports on the GFI27QXA IPS monitor. And it can do all this in a tight, compact 27-inch display with a "focus shield" monitor hood that blocks glare and adds extra privacy if you need it.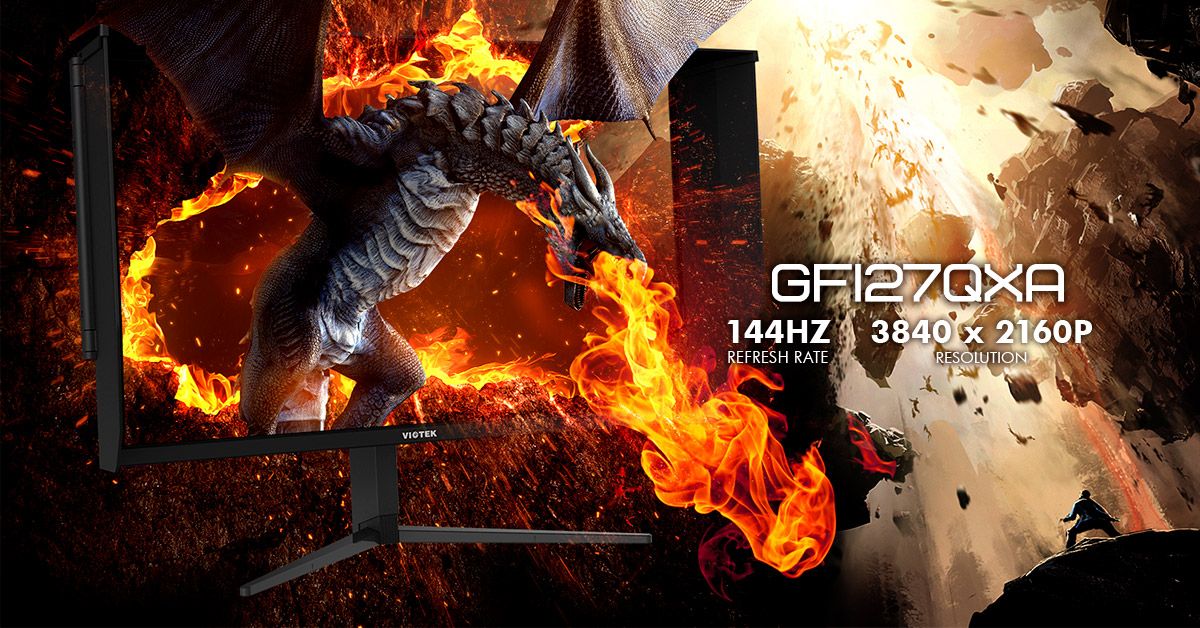 And its engineered to deliver incredible detail in every pixel. Smooth, cinema-quality video. We're talking zero dropped frames, lifelike color accuracy and HDR-ready contrast. With or without the PS5, the GFI27QXA 27-inch monitor is perfect for gaming, watching video or teleconferencing when you're working from home—which more and more of us are doing these days.
Other game-ready features: AMD FreeSync™ with LFC compensation, G-SYNC compatibility, GAMEPLUS crosshairs and fully adjustable stand, including portrait position.
BEST LARGE MONITOR FOR PS5: NV32Q
VIOTEK works hard to create a balance between features, performance and affordability with its monitors. Whether that monitor uses a TN or IPS monitor, whether it's curved or flat, our engineers have taken painstaking steps to make sure the color profile is as accurate as can be. Some gamers out there may prefer—or are looking to get into—curved monitors, usually made from VA panels. If you're one of them, then the NV32Q True 4K monitor is the route to take!
The NV32Q is a large 32-inch curved gaming monitor, crafted from a color-rich VA panel. So you know that the blacks will be deep, whites will be brilliant and the RGBs will be rich. And with a true UHD 3840x2160p resolution with a 60Hz refresh rate.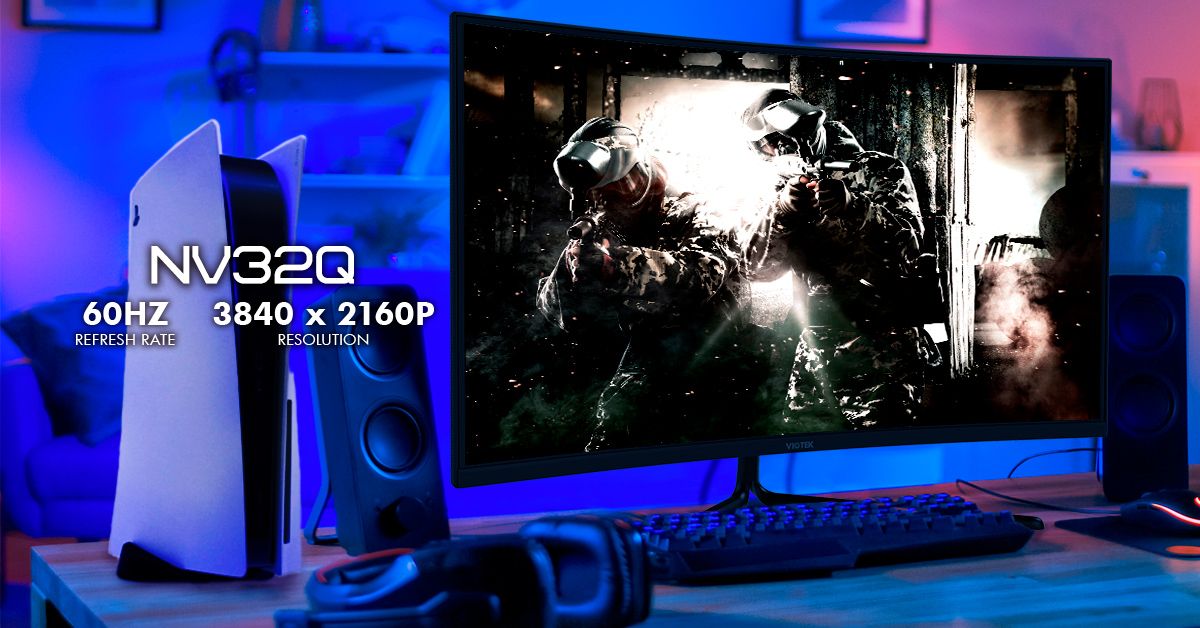 Most games will be optimized for 60Hz refresh rate. At least at first, as developers "catch up" with Sony's new maximum refresh rates on the PS5. So with the NV32Q, you'll be set with a beautifully contoured monitor with stunning color-rich details.
Same as the GFI27QXA, the NV32Q will be able to push 4K resolution at 60Hz.
Other game-ready features: AMD FreeSync™ with LFC compensation, G-SYNC compatibility, GAMEPLUS crosshairs and a fully adjustable stand.
The PS5 will take the game console to the stratosphere. From performance to resolution to color and lighting realism. You'll want a gaming station that will keep up. These two monitors will help you do just that.