Ravenloft is a land risen from the ashes of a past conflagration of immense proportions, and you might wonder as you travel through Neverwinter Ravenloft whether it might just still have some rising yet to do, so dark is every story, scene and side quest. Nothing could be more appropriate for D&D's classic gothic realm.
Strahd von Zarovich is clearly no ordinary vampire lord. His grip on the land itself, to say nothing of Castle Ravenloft, is iron clad. Your challenge in Neverwinter Ravenloft is to unseat this vampire from his lair. Trust that he will not make it easy for you. Though you may travel far and wide across Ravenloft, know that he has his fingers in everything: every town, every group, every story.
We would like to aid you in your quest. If you play Neverwinter, the Dungeons & Dragons MMORPG, the aid we offer comes in the form of 10 codes that you can win from our Viotek Neverwinter Code Giveaway on Gleam. Each of the 10 codes you can win are worth 2500 Zen (USD $25.00). Sure, 2500 Zen is not going to set you up with more legendary items than you can carry, but it could easily get you to three months VIP.
Can you turn Strahd to stone? If you have 1000 Zen laying around, you win our code and you use the PC version, you could pick up a fully-trained basilisk mount and find out. Or maybe you should focus on the healer NPC upgrade you have been putting off for far too long. It's totally up to you. That's the beauty of character creation and development in RPGs.
So why is Viotek giving away Neverwinter codes? Simple: We think Neverwinter Ravenloft looks fantastic on Viotek monitors, and we wanted you to know about it. What better way than to send some Zen your way?
You'll probably want to level up along the way before tackling Castle Ravenloft. Or maybe that better mount or healer NPC is your ticket to tackling the castle head-on. Who are we to tell you how to game? We're gamers too! Here's a tip: If Neverwinter Ravenloft is anything like previous iterations and editions of Ravenloft, knowing as much as you can of the whole story before you hit the castle should pay off.
You know what really pays off? Viotek monitors. I know, you're surprised to hear us say that. But really, if you look at what we're offering for the price? Crazy value. To celebrate this giveaway, we looked at our current lineup of 1440p resolution monitors with 144Hz refresh rates and picked out a few that we think show Neverwinter at its best.
First up, the GN27D.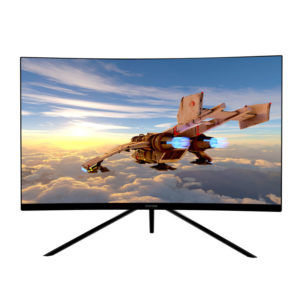 This was a tough choice, since all our Vertical Alignment (VA) panels have got outstanding blacks. But this curved, 27" monitor with built-in speakers is the complete package. The VA panel monitor has stunning, inky blacks which are ideal for Neverwinter Ravenloft. And, like all our monitors, the GN27D is optimized for FPS and RTS games. You'll be able to see more detail deep in the shadows and in dark scenes to detect undead before they shamble all over your plans of surviving.
If you want to go bigger—and we completely understand why—we suggest the: GN32DR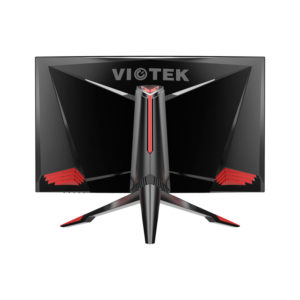 If you're looking for acres of screen space and some of the best blacks we've seen, have a look at the GN32DR. This 32" VA panel monitor is also curved but without speakers. At current pricing, it's almost three and a half square feet of 1440p/144Hz viewable screen space for less than $450. If build quality is a concern because you play a barbarian and really get into your role, rest assured that this model comes with the industry's toughest rage-proof battle stand.
Not into curved monitors? Our new flat panel is launching now: GFT27DB
If you ever look at curved monitors and say to yourself, "I get it, they look great, it's just not for me," you might be looking for a TN flat panel monitor. But what about TN panels' poorer color reproduction? Don't worry, we've improved it. Maybe you want faster response times, maybe you're just not into curved displays. It doesn't matter. It just matters what you like. It's your rig, after all. Some brands have moved past TN panels, but we are still coming out with new and better TN panels to serve customers who prefer them.
Even if you don't win the Viotek Neverwinter Codes Giveaway, you could still win big by picking up a Viotek. Just think how much better the dark, gothic theme of Ravenloft will look on a brand-new screen running Windows 10 Pro or Xbox. We think about it every day.
Good luck with Strahd! We suspect you will need the extra Zen. He's a patient, conniving classic D&D villain who's moving the story from the minute you set foot in Ravenloft.
Happy hunting!