Enter to Win
Are you rocking a Viotek monitor? Do you have an ultimate gamer setup that you're dying to show off? Well, now's your chance!
Ultimate Gamer Setup Giveaway
So show us your setup. Post it. Share it. Once all the submissions are in, we'll open it up to let people vote for the top 3 winners.
Let's take a look at some set ups that have already been sent to us.
Ultimate Gamer Setup: The Triple 32
With games today, immersion is key. Getting pulled in to a game that is powered by a strong narrative and killer graphics. This makes a curved screen perfect for today's gameplay. And all our monitors feature a 1800R curvature that feels natural.
But why stop at one monitor?
Heck, why stop at two!
We call this the Triple 32. It features three perfectly aligned GN32DR monitors delivering pixel-perfect clarity with movie-quality detail. Combining the vibrant 2560x1440p QHD resolution with blistering 144Hz refresh rate, the action is notably smoother — especially on motion-intense games.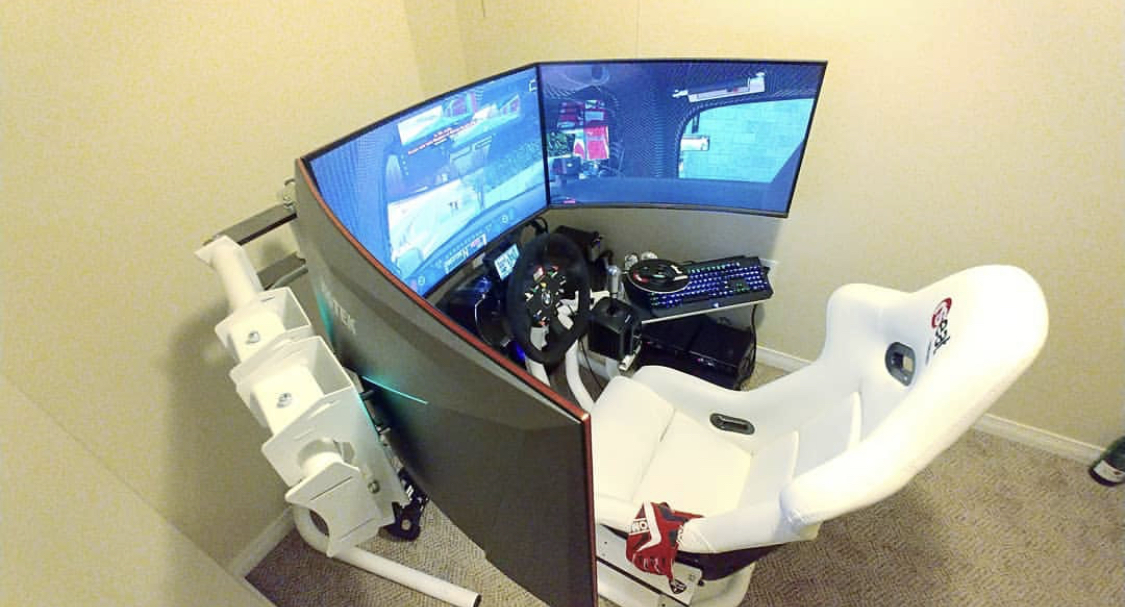 The GN32DR comes with one of the most stable monitor stands on the market. Tough. Durable. "Rage-proof." So tough, in fact, that we named it the "Battle Stand." But we know that monitor stands aren't for everyone. That's why we designed VESA compatibility into the GN32DR, so that you can fit it into your setup, not the other way around. From the looks of the insanely comfortable RSEAT RS1 cockpit-style gaming chair, looks like this setup also takes advantage of the RSEAT T3L triple monitor stand.
Ultimately, though, if you want a curved 144Hz+ 1440P monitor, you really only have two options. And, the GN32DR is one of them.

The Best 1440P 144Hz Monitors for Gamers — Tech Guided review
Ultimate Gamer Setup: The K.I.S.S. (Keeping It Simple Setup)
Really, all you need to make the ultimate gamer setup is a fast PC, a comfortable desk and a powerful monitor. And sometimes, even the simplest game spaces can have an element of flash. That's the case with this setup, which used the GN32Q Ultraslim QHD gaming monitor.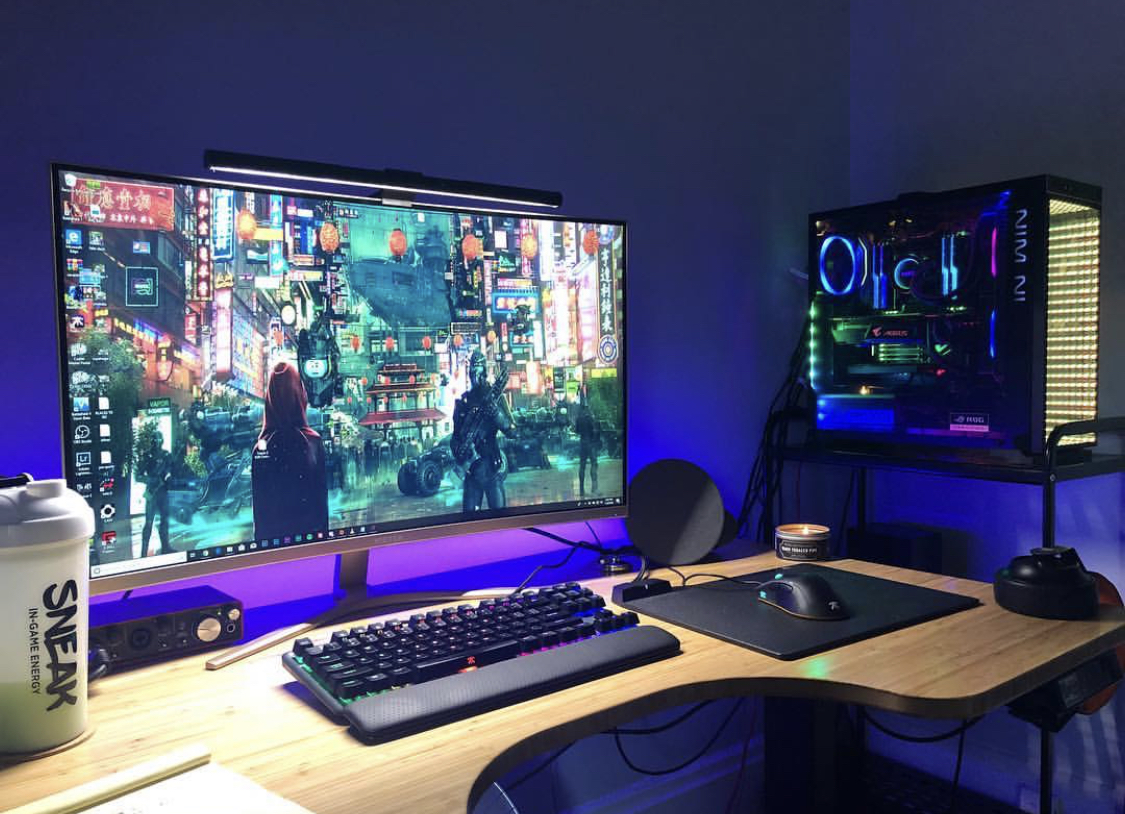 The GN32Q boasted a lightning-fast 144Hz refresh rate, AMD FreeSync™, and a whopping 20M:1 dynamic contrast ratio. Not only is the action on this monitor seamless and lag-free, but the color representation is absolutely breathtaking. Deep blacks. Bright whites. Rich RBBs. All with amazing clarity and detail.
This display really ticks all of the boxes when it comes to a gaming monitor. You have a 32-inch curved panel with a 1440p resolution, 144 Hz refresh rate, 1ms response time, and Freesync compatibility.

Viotek GN32Q 32-inch Curved 1440p 144Hz Monitor Review — Think Computers
Considering this gamer used a gaming monitor that bucked the trends of most gaming monitors — swapping standard blacks and reds with an eye-pleasing rose gold — it makes sense that they would also choose to use a tempered glass PC case from In Win. It's beautiful, unique and eye-catching, just like the GN32Q monitor.
This is an ultimate gaming setup that's stunning in its simplicity. But it has the power to perform.
Now It's Your Turn
Ready to show us what you got?
Whether it's a straightforward setup or something far more elaborate. A two-monitor rig or a simple single-monitor work space. We're here for it.
Once all entries are in, we'll open up voting to the public. Every entrant will get a Limited-Edition Viotek poster, but the three submissions with the most votes will win another Viotek Monitor to add to their gaming station.
Is it going to be you?