The Viotek GN32LD Curved Gaming Monitor received a glowing First Impressions review with the dedicated gamers at Gameranx.com!
The Viotek GN32LD is another in our growing lineup of highly-rated curved game monitors. It delivers on our promise of solid build and top specs and affordable price.
It features a 16:9 widescreen VA panel with 144hz refresh rate and 1440p resolution. And its gentle 8000R curve is perfect for immersive gaming.
We know it's a great monitor.
But what do other people think?
Dennis Patrick, managing editor of Gameranx, spent some time with our latest 32-inch curved gaming monitor. From unboxing to gameplay, how did the GN32LD rate up?
About Gameranx
Gameranx celebrates greatness in video games and everything they have to offer through a dedicated staff of writers. Visiting the site, you'll find what's new, what's hot, and what's being talked. Everything you need to stay current in the video game world. YouTube 'Before You Buy' reviews. First-Impression unboxing. Gameranx not only cover the news — they often break it!

They're passionate about delivering editorials, critiques and news features worth reading about. You'll also find plenty lists there too because, as they say, lists are fun!
GN32LD Unboxing & Setup
We take great care in making sure our monitors are delivered free from scratches and dents. That means paying particular attention to packaging and packing. This care was not lost on Dennis:
Viotek opted to package the display much like other monitors we've checked into. The box is filled with fitted styrofoam that keeps everything not only safe for transportation but tucked into its own space.

You'll find the usual odds and ends such as the power cable, common accessories, tools along with the monitor and base. The base, in particular, is rather long with its feet but again, the packaging makes sure to keep it nicely stored in place."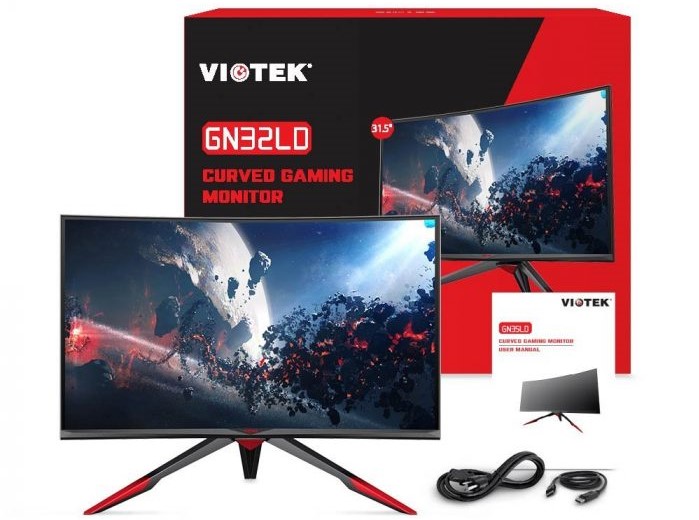 Design DNA
We don't just want our gaming monitors to look good. We want them to look good! So we pay close attention to how our monitors are designed.
From the inclusion of LED lights to the curvature of our VA panels, every aspect of design is a deliberate choice.
As we made mention, the design of this monitor is intended for gamers. This GN32LD display features the ever popular red and black scheme for the most part."

On the back of the display are some rigid sharp line-esque designs along with the led lighting. This is not the first time we've seen manufacturers use lighting accents and in the monitor menus settings, you can change the intensity and effects."
Making It Your Own
Our gaming monitors are designed for gamers. And we like to think that we know what gamers want in a monitor, especially when it comes to customization.
Want to use the included stand? Done!
Want it to mount it on the wall? Do it!
Making a monitor that fits into your space, the way you want it to fit. That's as important to us as it is to you.
I particularly enjoy the mechanism set in place to detach the monitor from the stand. Essentially, consumers would only have to push a button that unhooks the monitor from the stand, freeing it for travel or perhaps wall mounting."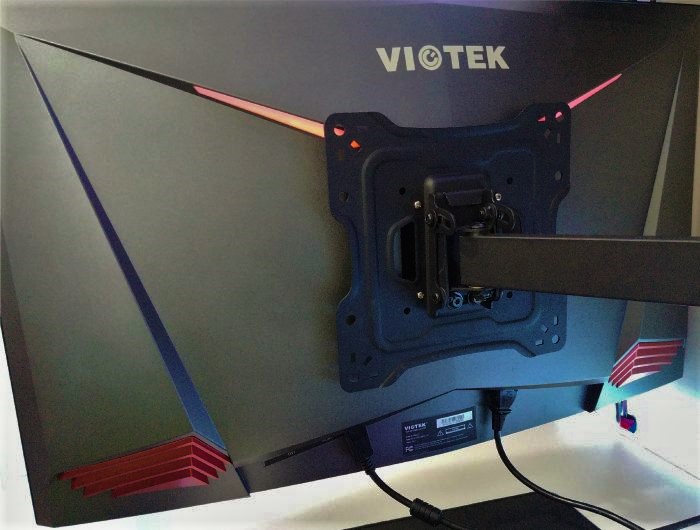 All gamers have their preferences. Dennis is no different. And catering to that preference was something we too seriously with our GN32LD:
Personally, I prefer the wall mounted route as I enjoy as much real-estate on my desk that I can get away with.

While this stand allows users to tilt their display along with raising or lowering the height, I much prefer mounting it to the wall."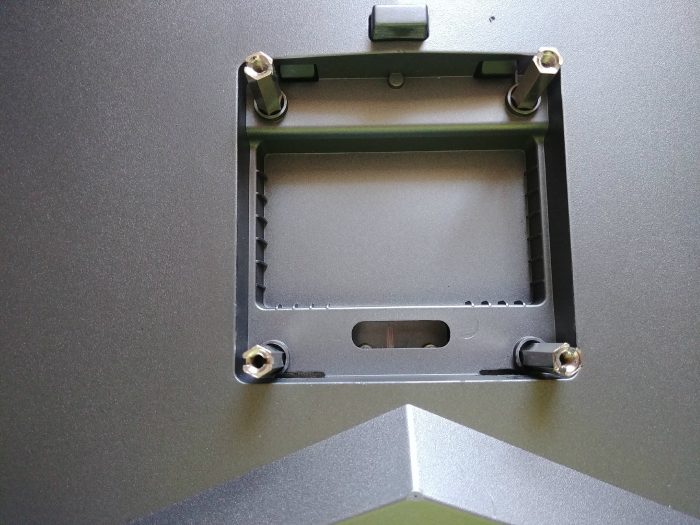 The wall mount is not included with the purchase but the GN32LD does support it.

However, there is standoff [attachment] included and all I had to do was unscrew four screws from the back of the monitor and then screw in the standoffs. From there I attached the wall mount backplate and used the four screws I initially took out to secure the backplate."
The 1440p FreeSync Performance
Hassle-Free Packaging ✔
Easy Customizability ✔
Simple, Quick Setup ✔
Those are the little details, though. Important, yes. But ultimately not the reason why you're buying a gaming monitor.
In the end, it's about performance? So how did this 144hz curved monitor handle gameplay?
Gaming was also great in terms of a visual standpoint. The slight curve with a jump of 1440p resolution made for a crisp gameplay experience and if you have an AMD card you can even make good use of the FreeSync feature.
GN32LD Features: More Than Specs
But we didn't stop at just delivering the specs gamers want in a monitor (144hz refresh rate, 1440p resolution). The GN32LD is also packed with features sure to make power users happy:
Viotek, for instance, has included a button dedicated to showcasing custom crosshairs in order to help gamers with a precise shot during FPS matches.

Furthermore, there are options to adjust RGB ranges, custom picture mode, low blue light to protect eye fatigue, enhance image resolutions, dynamic luminous control and FreeSync.

The latter of these extra features made mention will allow AMD GPUs to dynamically adapt the display refresh rate in order to give a more fluid and seamless gameplay experience."
First Impressions – Final Thoughts
Our Viotek GN32LD curved gaming monitor delivers on a singular promise: great specs at a great price. What was Gameranx's final thoughts? Do they recommend it?
With all this said, I wouldn't have a problem recommending this monitor. You're getting a 1440p 32" curved 16:9 144Hz gaming monitor with FreeSync. For instance, a similar monitor we checked out [ . . . ] will set gamers back several hundred dollars more than this display."
You can read the entire Gameranx unboxing and first impressions review here.