It is Spring 2018, and it is time to upgrade how your computer looks by replacing your 5-year-old monitors with a brand new Viotek curved monitor. Computer monitors have evolved from CRTs, flat screens, to now curved. Curved monitors provide an immersive experience without causing distortions or reflections, and they help users take full advantage of a higher field of view (FOV), for both gaming and productivity uses.
At Viotek, we offer a wide range of curved monitors with great quality and affordable price tags to choose from. We have different sizes, including 24'', 27'', 32'', 34'', and 35''. We have different resolutions including FHD 1920X1080, WFHD 2560X1080, QHD 2560X1440, and WQHD 3440X1440. We also have different refresh rates, including 60Hz, 100Hz, and 144Hz. No matter what kind of monitor you need, we have it at Viotek.
Our curved monitors use high quality Samsung made VA panels and feature a more aggressive 1800R curvature for even better immersion at prices you can afford, and they are backed by our 1-Year manufacturer warranty and fantastic customer services.
For ease of buying, here is a list of top 5 best curved monitors we currently offer which will rock your computer.
5. VIOTEK NB27C LED Curved Computer Monitor, 27-Inches ($179.99)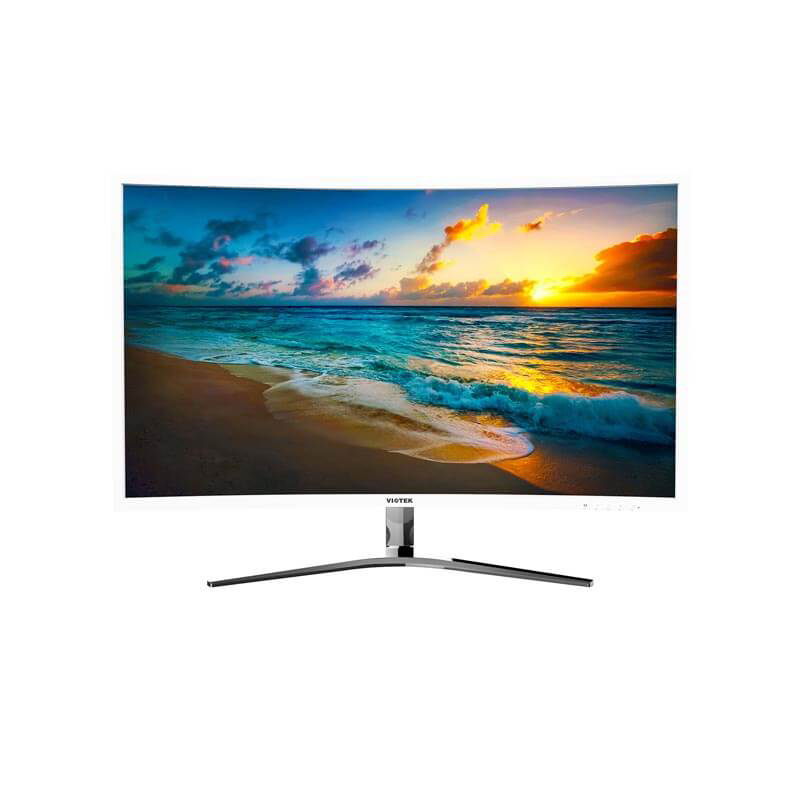 The Viotek NB27C is the monitor we proudly offer to people who look for quality of both design and picture. Reviewers and our customers love its white frame with minimal bezel and chrome electroplated stand, which make it a perfect fit for all environments. At the price point of $179.99, this is king of performance that will not burn your wallet, equipped with a vivid FHD 60Hz Samsung made VA panel, and a wide range of connection options including a VGA, a Dual Link DVI, and a HDMI.
4.c Viotek GN32C FPS/RTS Optimized 32-Inches Gaming Monitor, 144Hz ($319.99)
The Viotek GN32C is the perfect monitor for competitive gaming. Its FHD resolution and 144Hz refresh rate screen is going to make your gaming or movie watching experience exceptional. Its 85% NTSC color accuracy rating produces crisp clear images, so you won't miss any details. It provides multiple connectivity options such as DP, Dual Link DVI, and HMDI hence perfect for use with various devices. The dynamic contrast is a great technology which leaves with a cinematic feel. Further, the FreeSync & FPS/RTS enhancement features enable this screen to be ideal for gaming. Balanced screen light with low blue light ensures that your eyes are safe and reduces fatigue.
3. VIOTEK GN24C 24″ 144hz Curved Gaming Monitor ($219.99)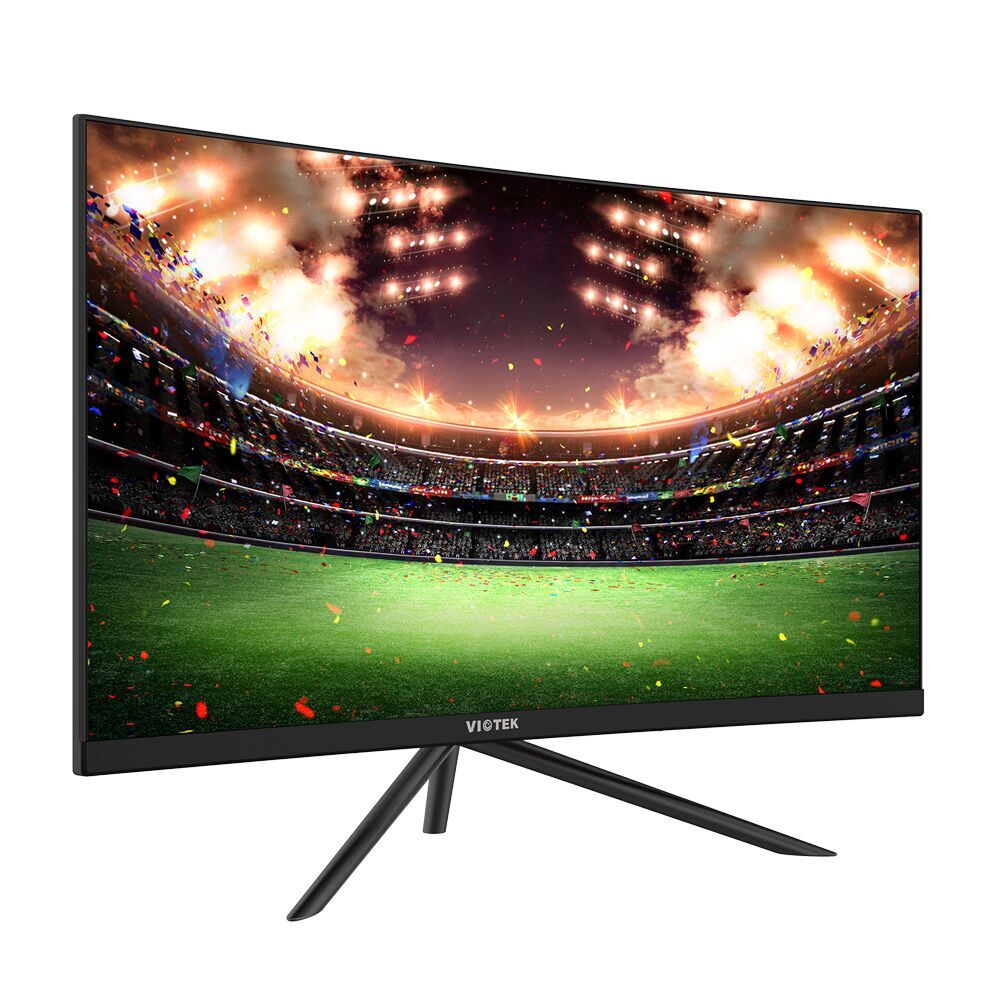 Viotek GN24C brings the glory and crispiness of 144Hz screens to the mainstream! The sleek, minimal matt black design and tripod style stand blend in pretty much all modern PC setups. It has 1 HDMI and 1 DP port, perfect for a two-rig setup with a PC and a console. Its 1080p resolution and 144Hz refresh rate is the sweet spot for a mid-tier or high-end PC. Should you ever need them, we also equip GN24Cs with dual speakers and 75X75 VESA mounts!
2. VIOTEK GN27D 27-inch 144Hz 1440p Curved Gaming Monitor ($369.99)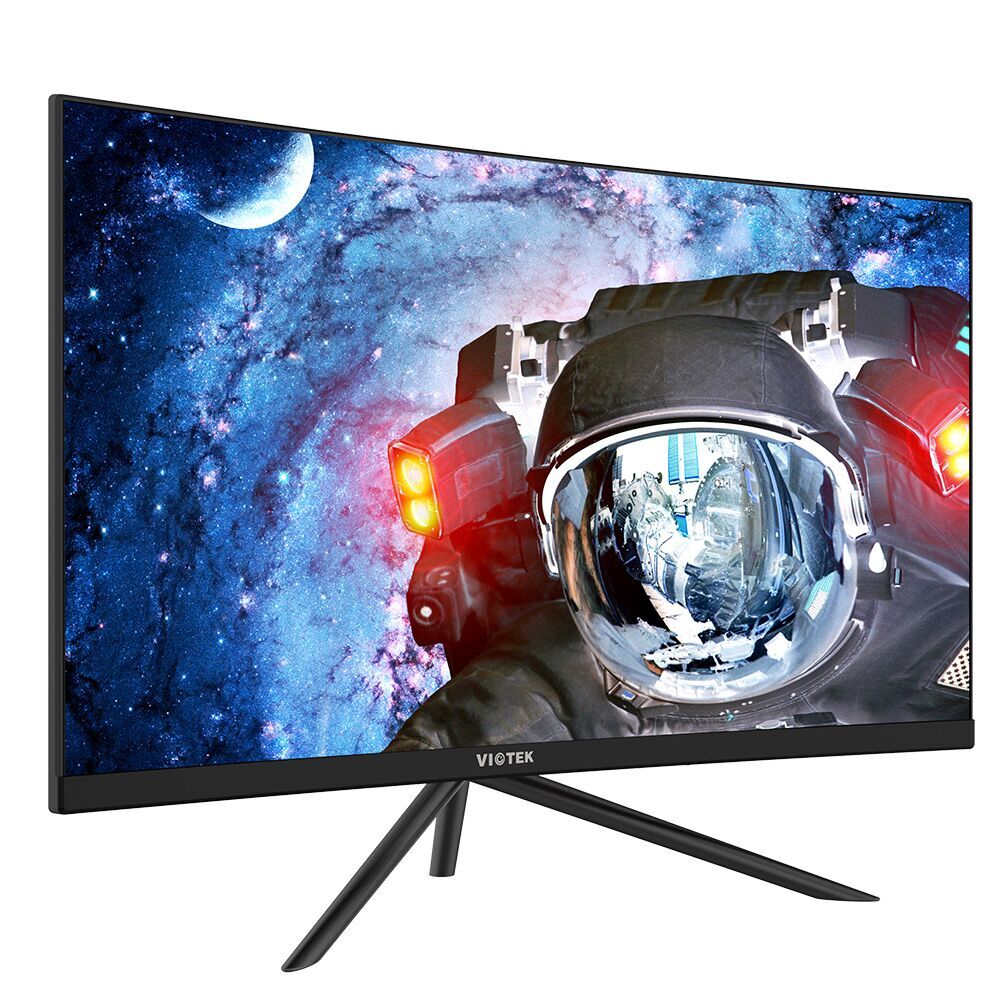 The GN27D is a newly released marvelous piece of engineering by Viotek. It is the best 27-inch monitor we have to offer so far. It is the dream for gamers who want to be more competitive and also care about picture quality, because we absolutely cut no corners in this monitor. Its 1440p resolution and 144Hz combined produced buttery smooth, crispy clear images and user experience. You can get everything you possibly want for just $369.99, and that speaks for itself.
1. Viotek GN34C Curved UltraWide WQHD, 34-inch
The Viotek GN34C WQHD monitor is an ultimate choice for all use scenarios. The 34 inches curved design is sleek with a black frame and chrome stand. Its ultra-wide 21:9 aspect ratio and WQHD 3440 x 1440 resolution are optimal for productivity and content consuming. Unlike most ultrawides on the market, Viotek GN34C can be overclocked to 100Hz refresh rate, which helps gamers gain a huge advantage in both FPS and RTS games.