Cosplay. Anime. Visual Kei. Manga.
If those words strike a chord with you, then you might have heard about Tokyo in Tulsa!
On July 13-15, thousands of Japanese pop culture fans will descend upon Tulsa, Oklahoma, for the eleventh-annual Tokyo in Tulsa convention. And for the first time, Viotek will be right in the thick of it — sponsoring the Free Play area, setting up a "Gamer's Dream Station," and more!
What Is Tokyo in Tulsa?
Tokyo in Tulsa is the largest event of its kind in the Oklahoma area. Held annually at the Cox Business Center in Tulsa, this family-friendly convention features the very best in Japanese anime and pop culture panels, cosplay, guest events, and more.
From its humble roots as a Halloween block party in 2005, Tokyo in Tulsa has grown in both size and scope. Event programming has expanded over the years to include informative workshops, fashion events, and live music. Creatives can connect with fans — and each other — in the spirit of community and celebration.
"When you start to celebrate other cultures, I think a deeper appreciation of your own culture comes hand-in-hand. I think it's just natural to end up celebrating both what makes us similar and what makes us different."
— Saif Khan, former Director, Tokyo in Tulsa
Gamer's Dream Station
We're setting up the ultimate gaming station for gamers, featuring one of our most popular monitors — the GN35LD.
The GN35LD is one of the few 35-inch curved gaming monitors on the market today. It sports a 2K 2560x1080p resolution, 21:9 aspect ratio, FreeSync capabilities, and a 144Hz refresh rate. The GN35LD is the perfect monitor to get lost in a brand-new game or enjoy your favorite series all over again!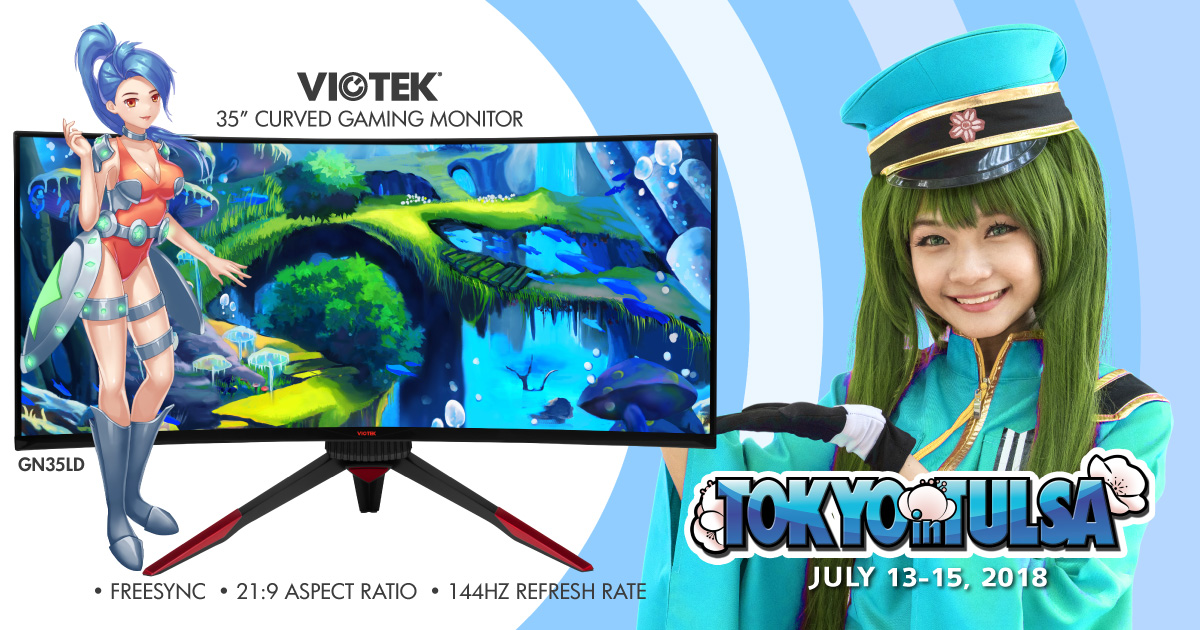 But there's more to an ultimate gaming setup than having the best monitor. You also need comfort and convenience. After all, you play for hours. Staying comfortable is a must! To that end, our Gamer's Dream Station will also feature our Viotek VT849U USB gaming headset and Viotek V3 game chair cooling cushion.
What makes these essential?
We know how hot gameplay can be. So we built the V3 cooling game cushion will a built-in, 5-speed fan. No matter how hard you game, you'll stay comfortable and dry. And we designed the VT849U headset to be slimmer and lighter, without skimping on audio quality. The ultra-soft earcups adjust for the perfect fit. You'll hardly know that you're wearing a headset.

Enter to Win: Viotek GN27D or GN24C Monitors
We wanted to kick off our first Tokyo in Tulsa with something special. So we'll be giving away a monitor on Saturday and Sunday: a GN27D and a GN24C.
If you're in Tokyo in Tulsa, simply visit the Viotek Gamer's Dream Station to enter!
"If you are a person looking for pure performance and can deal without some of the extras this is going to be a great display for you. Overall ThinkComputers gives the Viotek GN27D 27-inch Curved 1440p 144Hz Monitor a 9 out of 10 score."
— ThinkComputers.org, Viotek GN27D 27-inch Curved 1440p 144Hz Monitor Review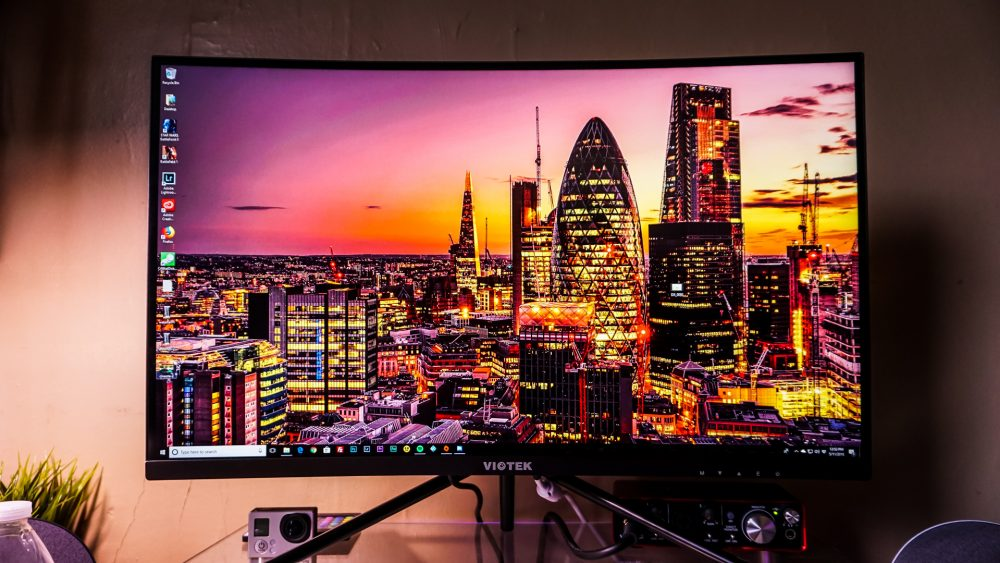 Free Play Area
Over the years, the gaming community has grown to be an integral part of the Tokyo in Tulsa community. And because we want you to experience your favorite games on the very best monitors around, we're donating twenty (20) Viotek GN24C monitors to the Free Play Area.
Our Viotek GN24C is a 24-inch gaming monitor that captures every detail with 144Hz of pristine quality. This monitor's 1920x1080p HD resolution creates crisp images on an 1800R curved display. Trust us, you'll notice the difference.
Stay in Character with FastPad Charging Stations
Like most modern conventions, Tokyo in Tulsa is an all-day affair. To help keep your mobile devices powered up all day, we're setting up multiple charging stations with our FastPad Wireless Charging Pads.
Keep the cosplay going! If your device is Qi-compatible, you'll enjoy fast charging speeds wirelessly. Check to see if your device is compatible here: /fastpad-phone-comparability-list/
So be sure to swing by and test-drive our Gamer's Dream Station or take advantage of the Free Play Area. We're excited to be a part of this massive convention and hope to see you all there!
— Game on!